Photography Training
Training of our students from our higher secondary school in photography at a camp conducted at light and bright academy, Nilgiris, sponsored by Nalandaway's Foundation and life and Light Acadamy from 01.12.2011 for a week.In response to the invitation by Nalandaway Foundation, we had sent 6 of our boys who never used a camera to go for the training in photography proposed by nalandaway's Foundation and Life and Light Academy, Nilgris. this team lead by Mr.Subbaiah, our art teacher had a very interesting as well as educative training in photography. This was their first ever exposure in handling a camera but with the training they have received in the academy which was of hog order, these children could learn photography and expressed their inherent talent in using the camera by shooting various pictures during the training. the academy could choose the best picture which had brought out the excellent talents hidden in these children and come out with a calendar consisting of one picture from each student. there is another batch of six from a school in salem who have also participated in this training programme. Later these children were called to chennai by Nalandaway Foundation and introduced to the audience at the British council where this calendar was launched by Anil srinivas, a noted Pianist at the international level. Photographs of the children are shown here. This training only shows that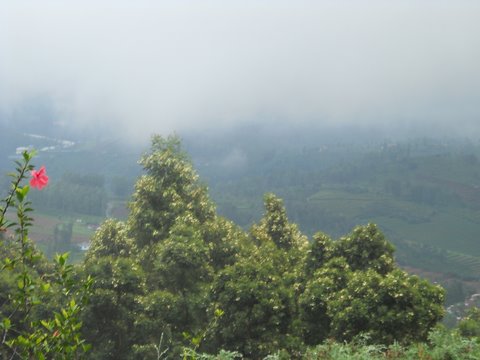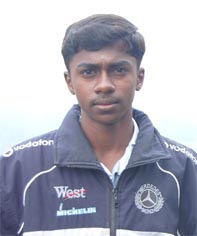 A.Muthukumar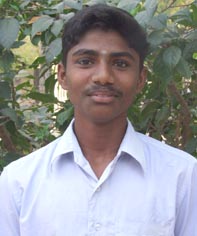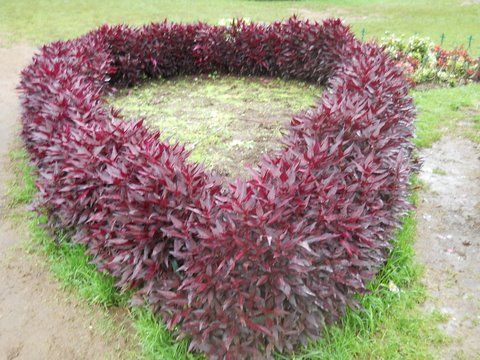 P.Muthuraj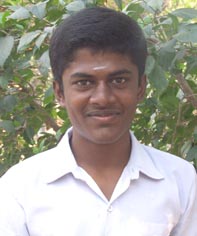 G.Balaji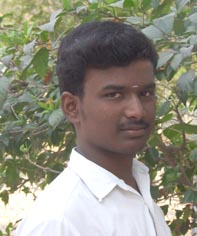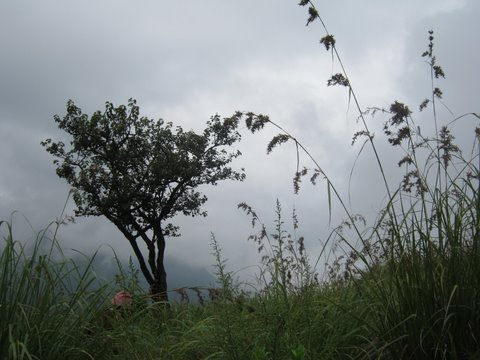 R.Vignesh
R.Gopinath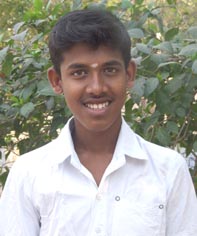 B.Karthikeyan
Dr.J.C.KUMARAPPA DAY 04.01.2012
Special prayer at Gandhimandapam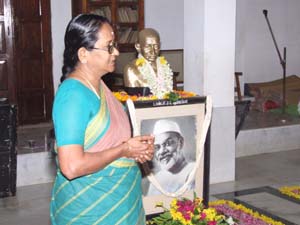 Special Address by Headmistress
Bhajan at Shantivan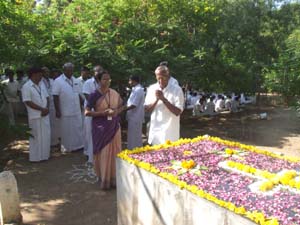 Floral tribute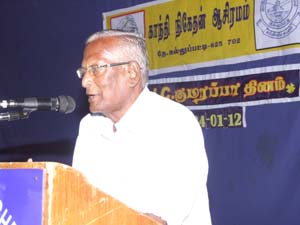 Chief guest addressing gathering
Annual Sports day –11th January 2012
The annual sports meet was held on 11.01.12 as part of youth day celebrations. The meet started at 8.30 am with a prayer. The guests and others were welcomed by Mrs P Thilagavathi, our Head mistress. The national flag was hoisted by our chairman, Prof R Venkataswami. The Olympic flag by Mr Babu, Subinspector of Police, Kallupatti. Ashram flag by Mr PS Uma Maheswaran, local block development officer, our school flag by Dr V Ragupathi, member of the managing committee and former secretary of Gandhiniketan Ashram.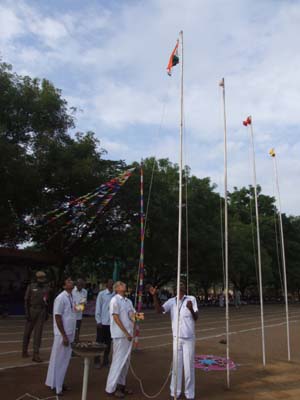 Hoisting National Flag by our Ashram Chairman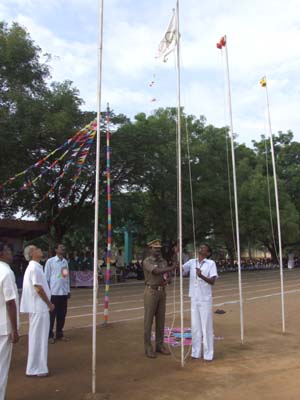 Hoisting Olympic Flag by Mr.babu, Sub
Inspector of Police, T.Kallupatti
Hoisting Ashram Flag by Mr PS Uma
Maheswaran, local block development officer
Hoisting School Flag by Dr.V.Regupathi,
Member of the Managing Committee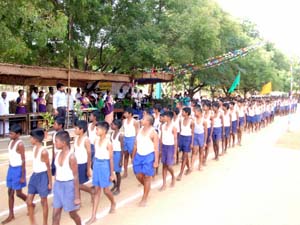 March Past by our students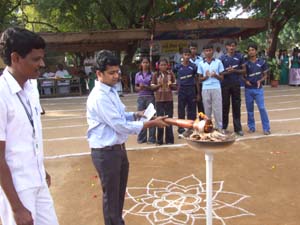 Liting the Olympic tourch by Dr.murali Rajan,
Medical Officer, PHC, T.Kallupatti
Following this Dr Murali Rajan, Medical officer of local PHC, took the salute of the march past by our NSS, NGC, Scouts, JRC and the athletes belonging to various houses of the school. Nearly 12 of events were conducted. The children cheered all the winners and the staff members were in full form in conducting events. The physical education department team consisting of Mr Kandaswamy, Mrs Pankajam, Mr Murugan and Ms Kamalaveni are to be congratulated for the orderly conduct of the events with the help of their colleagues in the school. The events ended with a walking competition and musical chair in which the staff and guests participated.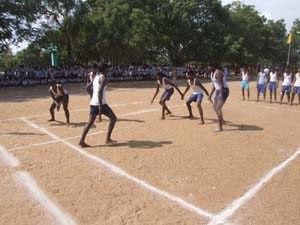 Kabadi
400 Mtr Dash
Long Jump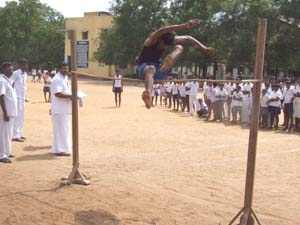 Pole Vault
Pyramid by Nehru Hostel Students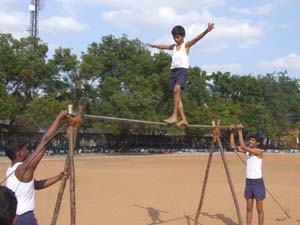 Budding talents by our student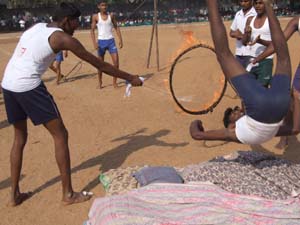 Jumping the Fire ring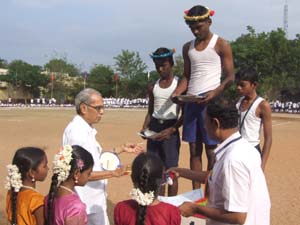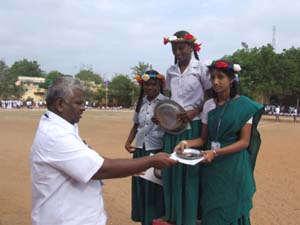 Honoring the Winners
Guests on the Dais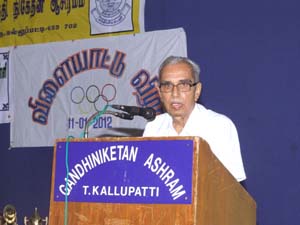 Welcome address by our chairman
Later the prize distribution ceremony was started at 3.30 pm with a prayer. Our chairman welcomed the chief guest Padmashri Dr. P Namperumalswamy, honorary chairman. Arvind groups of hospitals, Madurai. In his welcome address the chairman said that "Dr P Namperumalswamy is one of the hundred most important people in the world as per the time magazine of United States of America. The students should emulate him as a role model. Dr P Namperumalswamy, had a humble beginning from a village and rose to this position. In addition chairman said "sports will soon become part of the examinations. Students must have physical activity to have a healthy mind. This type of sports will foster cooperation and better understanding among the students".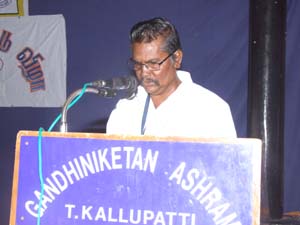 Annual Report by our Physical Director
Mr.V.Kandasamy
Special Address by Padmashri
Dr.P.Namperumal Swamy
Dr P Namperumalsamy in his address exhorted the students to utilize the modern opportunities to come up in life. He cited his own life as an example. He advised the students to take up sports in a big way as this gives a healthy mind in a healthy body. He wanted the students to strive for excellence. Irrespective of social background everyone can come up in life. Later he gave away prizes to the winners.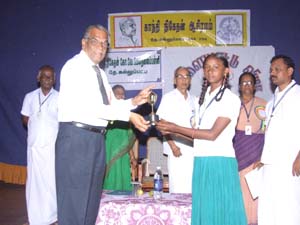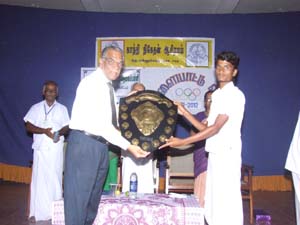 Presenting Championship
Earlier Mrs P Thilagavathi in her introductory remarks welcomed the chief guest and others. Mr Kandaswamy, head of department of physical education read an annual report. The function ended with national anthem presided by a vote of thanks by Mr Kandaswamy.
Vivekananda Birth Anniversary Youth Day Celebration-12.01.2012
The 150th birth anniversary of Swami Vivekananda was celebrated as national youth day in our institution. The celebrations started at 10.30 am with a prayer. Mrs P Thilagavathi our Headmistress gave an introduction about Swamiji and appealed to the students to follow the foot steps of this great saint of our country.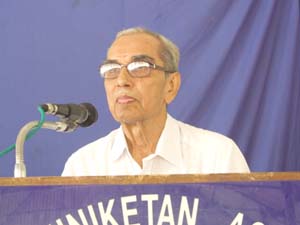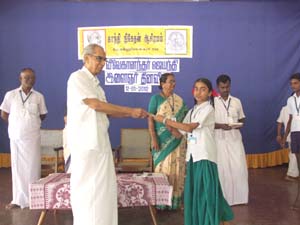 Special address and prize Distribution by our chairman Prof R. Venkataswami
Our chairman, Prof R Venkataswami in his special address narrated several anecdotes from the life of Swamiji. He said that Swamiji was a great nationalist as much as he was a "Sanyasin." Swamiji wanted the youth of this country to have a scientific mind in accepting any issue. He stressed the need to be fearless in one's own life. Youth should develop intense focus on whatever they do.
Earlier our chairman Prof R Venkataswami distributed prizes to the winners of various competitions held on topics centered on Swami Vivekananda.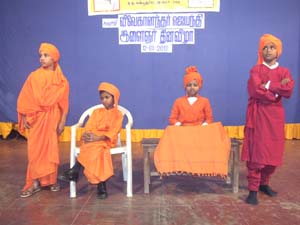 Postures of Swami Vivekananda
Stage Show on Swamijis' Life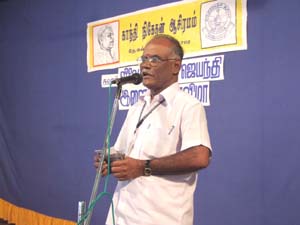 Vote of Thanks by our Primary School HM Mr.Nagajothi
Later a cultural programme was enacted by the children of both the schools. The primary school children dressed in Swamiji's attire came up on the stage, which was indeed applauded by one and all. Mr Raj Kumar ,oura physics teacher and Mr G Thangamani our tamil teacher directed a drama, narrating a few incidences in the life Swami Vivekananda. Mast Mari Gandhi and Mrs Aruna our English teacher gave scintillating songs. Mr Nagajothi our HM in primary school proposed a vote of thanks and with national anthem the function ended.
Kollaveeranpatti village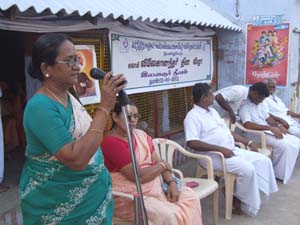 Our Headmistress Addressing Mass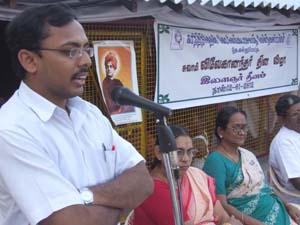 Special Speech by our Science Teacher
Mr.S.Murali Krishnan
Audience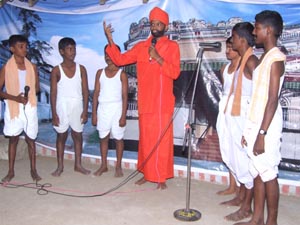 Drama
Cattle Pongal Festival – 16.01.2012
Cattle Pongal celebrated in our dairy unit. Cattle were washed and their horns were painted with color. Pongal was prepared and after pooja cattle were offered Pongal, Sugarcane and fruits, Some of our teachers office people and dairy unit students attended the celebration.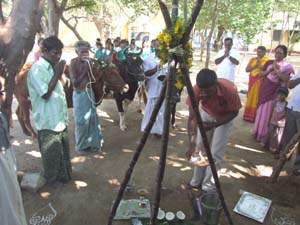 Cattle Pongal Celebrations
Republic Day 26.01.2012
63rd Republic day celebrated. National Flag was hoisted at 8.30 am by Ms.Thilagavathi HM. In her special message she explained what Republic stands for and the responsibilities of good citizens. She appealed to students to strive hard to the development of our country.
Republic day flag hoisting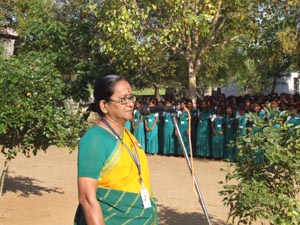 Special Message by our Heamistress
A procession was conducted by Higher secondary students. On their way they raised slogans to create awareness among the public about the importance of the day.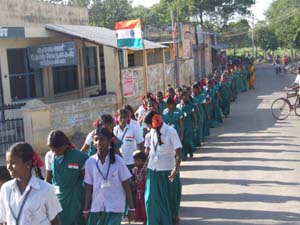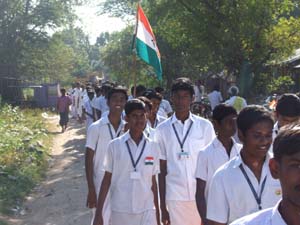 Republic day Procession through T.Kallupatti Streets
Republic day Presidential address by HM
Students Speech by R.Pavithra XI-A
A special meeting was conducted at 10.00 am in the auditorium. After prayer Ms.P.Thilagavathi, HM, in her inaugural speech described how our ancient tradition, culture and heritage has made great impact on other countries. They are now following our yoga and meditation in scientific way and prove them as better means to lead successful life. We as Indians should cultivate and practice good virtues which we have acquired from our ancestors.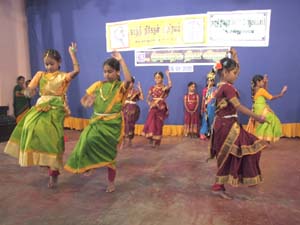 Folk Dance By Primary Students
Vote of Thanks by Mr.Nagajothi Primary School
Headmaster
K.Vignesh babu V. Std spoke about Republic in English. R.Pavitha XI – A spoke about the salient feature of Republic Mr.N.Ramanisekar in his special address pictured how Dr.Ambedkar framed our constitution with all his brilliance and experience. He also pointed out the plight of some of our children who are suffering in match factories and hotels. Primary school students staged a dance and Marigandhi sang a song. With the vote of thanks by Thiru.Nagajothi Primary HM the celebration came to an end.
Sarvodaya Day and 52nd Death Anniversary of J.C.Kumarappa – 30.01.2012
Gandhiji Memorial Day was observed as Martyr's Day and Sarvodya Day. Special prayer was conducted at Gandhimandapam at 6.00 am. All local teachers, Ashram workers and hostel students attended the prayer. Ashram President Prof. Venkataswamy gave special message through Skype Video conference.
Morning Special prayer at Gandhimandabam
Relay spinning at Gandhimandabam
The day happens to be Dr.J.CKumarappas memorial day also. He recollected how the two great souls have sacrificed their valuable life to the service of humanity. He quoted incidents from Gandhiji's life which transformed an ordinary Mohandass into great Mahatma. The prayer followed by floral tributes in J.C.Kumarappa memorial ground.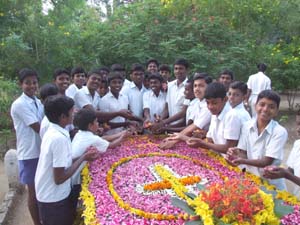 Floaral Tribute