Gandhiniketan G. Venkatachalapathy Primary school
Governance
Governance is by the school committee. The president of the GNA is the president of the school committee and school committee consists of six members from the management and six from the primary school primary teachers The school is governed by the guidelines issued by the management.
Staff pattern

The school has one headmaster and 19 teachers and they , are involved.In accordance with the roles and responsibilities given to each and ,they take different positions, thereby forming certain hierarchy in the school.
Infrastructure
The School has been equipped with facilities such as colourful classrooms, library ,audio visual room, indoor games corner, exhibition hall, playground, drinking water, electricity , smart class, and toilets.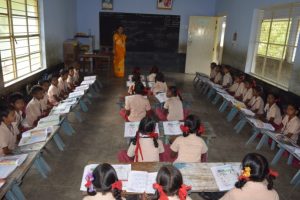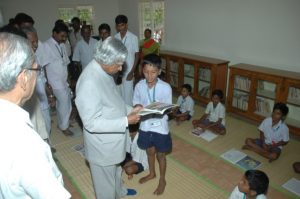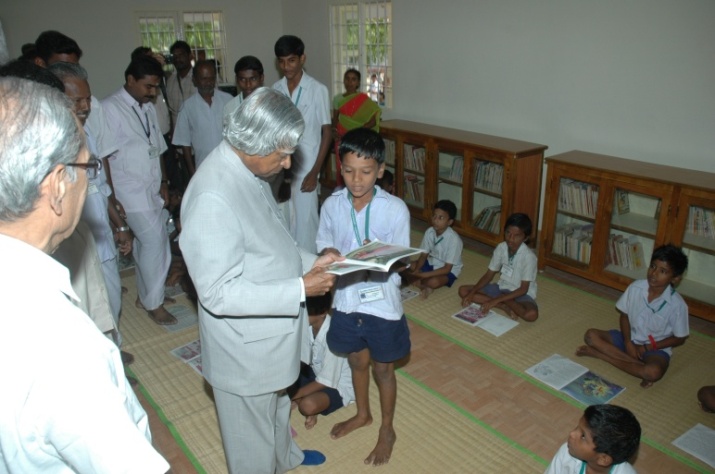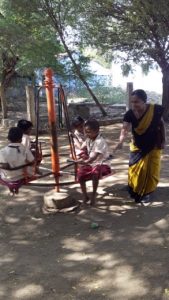 Academic Education
The school's aim is that every child should get quality education. Teachers are adopting relevant techniques like power point presentation, peer coaching, individual attention for the academic growth of slow learners The teachers have followed the inter-active style of teaching to develop such qualities such as independent thinking, scientific temper and originality. Students are involved into a variety of modes of activities such as projects, assignments, demonstration, experimentation and discussion.School has an elaborate system of activities and learning experiences for concept teaching..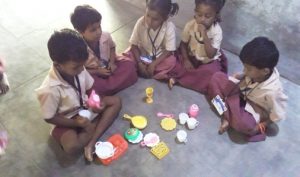 Audio visual class
Children from all the classes have an opportunity to go to the audio visual room. The room is equipped with a TV, a CD player and CDs. Kids learn stories, experiment puzzles, rhymes both in Tamil and English etc…through CDs.
Value Education
School is focused to preserve and transmit culture and values. We are adopting some techniques in teaching values such as art creations, analysing the day- to-day issues, narrating Stories,video of good deeds ,and Posters .All these techniques are followed as a class room activity.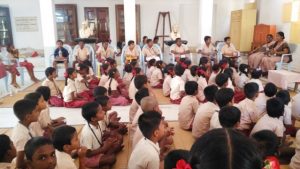 Physical Education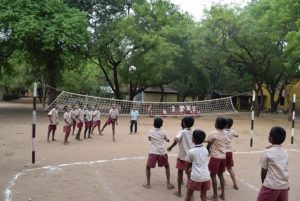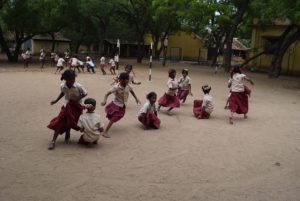 School is focusing on physical education activities that includes Mass drill, parade, sports, indoor and outdoor games, Indoor games include chess carrom board etc., outdoor games include kapadi, khokho other games. In general,schools at primary level do not give much importance in celebrating sports day. we celebrate sports day every year.. Our school encourages sports heritage games Stretching exercises are mainly focused in mass drill. Yoga and meditation are also promoted as main events.
Environment activities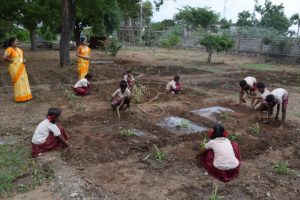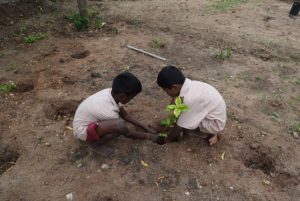 We have developed skills and a commitment to act independently and collectively to sustain and enhance the environment. We have laid the foundation for a program known as nature study. We use fables and moral lessons to develop an appreciation of nature. we have adopted some green activities like tree planting, tips for reducing waste, nature walk, demo for segregation of waste, celebration of earth day and environment day, building lifelong green habits
Skill development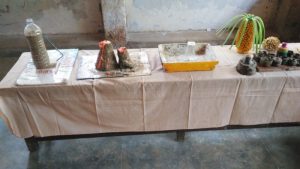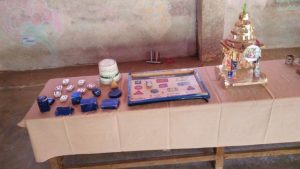 Art and craft activities have been introduced for kids which is fun for them . It includes drawing, painting, craft work, making outdoor play equipment (kite), art from waste, threadwork and doll making. Moreover, students are given opportunity to learn music, dance, drama and other folk arts.It is proved that basic education is appropriate to meet the needs of the rural community.
Competitions
Competitions are educationally beneficial. competitions are heldin drawing and painting,Elocution, Creative writing, Recitation and Storytelling , Acting , Sports and Traditional games .. Awards and rewards are provided for the winners.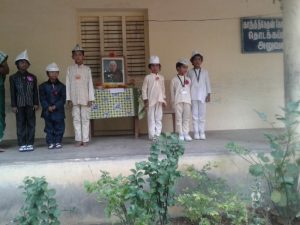 Co- curricular and Extra curricular activities
Activities are categorized as literary, aesthetic, cultural, social, leisure and excursions and these include elocution contest, recitation, essay writing, drawing, painting, clay modeling, exhibition ,dancing ,dramatics fancy dress ,music, variety programme, assembly ,mock parliament celebration of religious, national and social festivals, craft and needle work and field trips.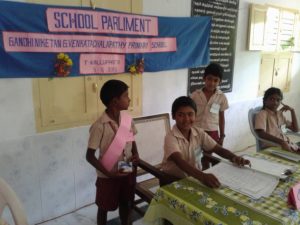 Parent teachers meeting
Once in a term, the school organizes parent teachers association meeting which helps parents to know about the child's performance. Apart from academics it also gives a chance for parents to understand the need for food habits that influence the overall growth of the child. Disadvantages on watching television by parents while children at home are explained Moreover the meeting gives a chance to parents to visit the facilities at the school premises. Students exhibit their talents like chanting songs, speech etc., before the parents.
Science Club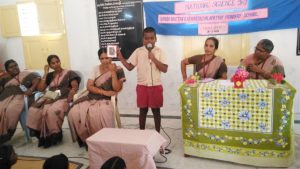 At present ,the school promotes activities like stuents club.To stimulate interest in science, a club has been started with some students who are interested in science .This club is functioning in the name of c.v. Raman. The club organises term wise science exhibitions.In each exhibition, there are a number of working models on display as part of the exhibition. One among them is a model depicting a modern form of house with rain harvesting system, solar energy, lavatory system etc…, These exhibitions bring out the innate talents among the children. It celebrates National science day every year. It also provides an opportunity to the students to see the science experiments through CDs. The Club meeting is held once in a term as per the schedule.
Library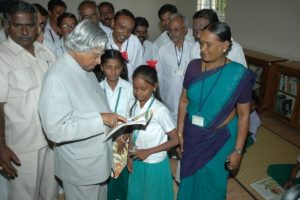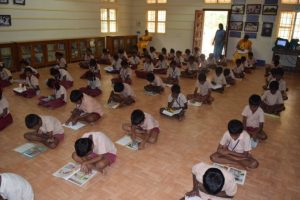 School has a well furnished library with a number of books. Library is run in the founder's memorial building .They have one library period every week Once our former president A.P.J.Abul kalam, visited this library and interacted with our kids.