Our ashram's main aim is to prepare the youth for learning various skills which will be useful for their life.
Several training programmes we have devised and they are as follows.
They are sponsored by both state and central governments. It varies from few weeks to few months. Most of them become self employed. These training programmes help the institution monetarily also.
TRAINING PROGRAMMES FOR RURAL YOUTHS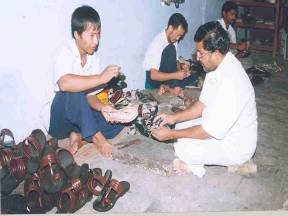 Footwear & Leather Goods Training
Paper Conversion Training
Detergent Cake Making Training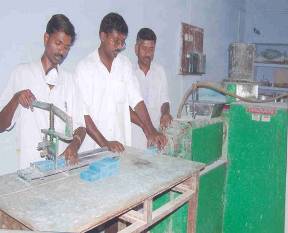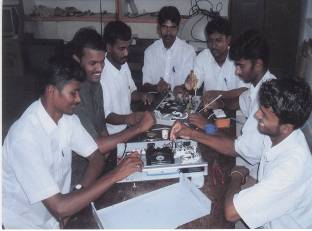 VCD & DVD Servicing Training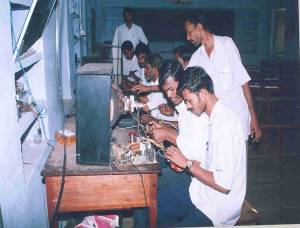 Electrical & Electronics Training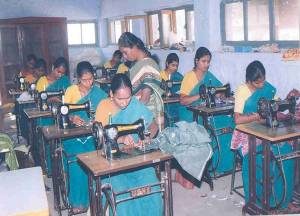 Tailoring & Embroidery Training
Jam, Jelly & Pickles Making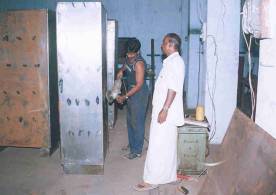 Steel Furniture Manufacturing Training
SKILL DEVELOPMENT FOR RURAL CHILDREN ABOVE FOURTEEN:-
NCERT of Government of India has declared Gandhiniketan Schools as one of the six heritage schools of India. Gandhiniketan Higher Secondary School and Primary School of Gandhiniketan Ashram provides free education to 2400 students. The students are given quality education along with life skills. Students are given training in different Crafts and Vocations. Children are given remedial courses and computer skills.
Training in Spinning for Students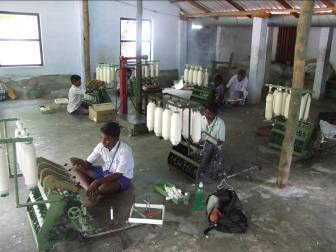 Training in TV/Radio mechanism for Students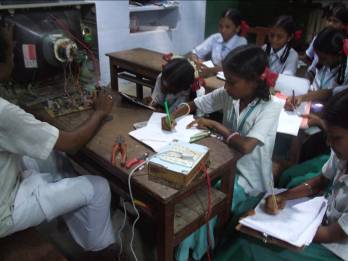 Training in Basic Electrical
Training in Paper Conversion
Training in Soap making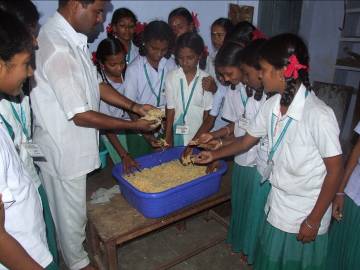 Training in Tailoring & Toy Making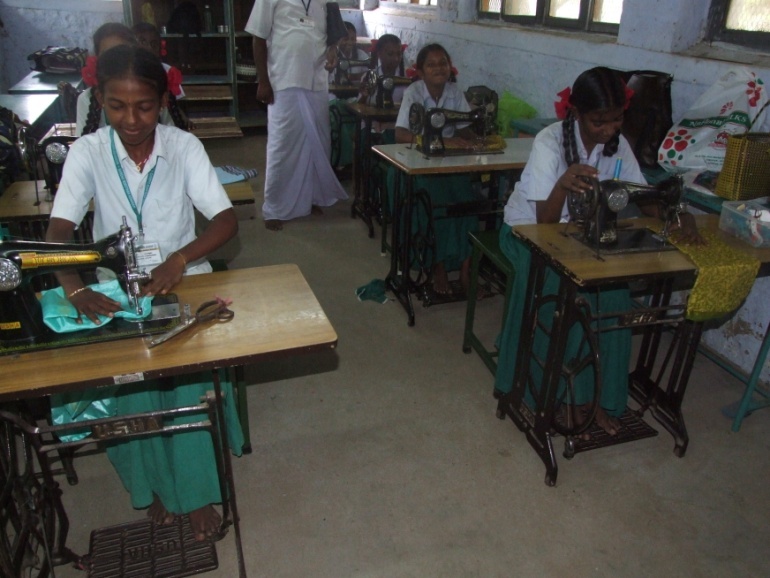 Training in Fancy Leather Goods
Training in Leather goods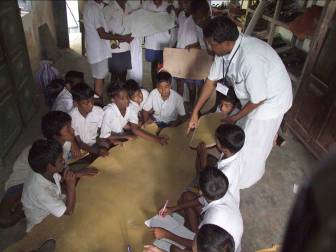 Embroidery learning