Gandhi Niketan ashram has a logo and a flag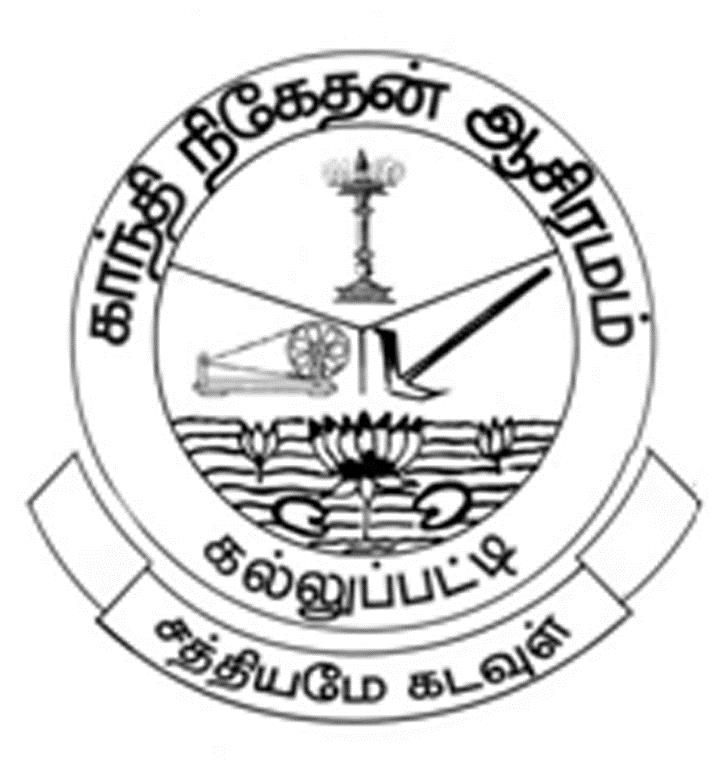 The Kutthuvilakku symbolises the importance of education – removes the darkness of ignorance
Spinning wheelrepresents the self reliance through Khadhi and other village industries and it also denotes the weapon of Ahimsa and its role in the freedom movement led by Mahatma Gandhi
The Plough denotes the agriculture which is the back bone of our nation.
The Lotus on water denotes the importance of detachment in life.
Truth is god is the sum total of our LOGO.