Sports day was celebrated on 27th October 2006. The entire student and teacher community participated with great enthusiasm. There were many track events both for boys and girls. The entire campus wore a festive atmosphere.
Mr. Krilosh Kumar, IAS. Additional Collector in Madurai came in the evening and addressed the students. He exorted the students to show more interest in sports and distributed the prizes for the winners.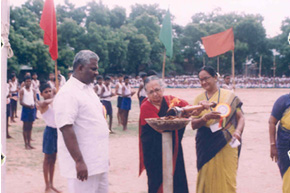 The sports day was started with the lighting of
the flame by Dr. Sivarani, a member of the
Managing committee of the Ashram.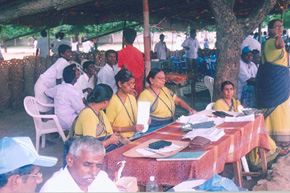 The teaching staff conducted the entire events.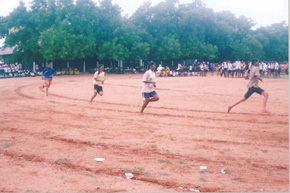 Girls participating in 400 meters race.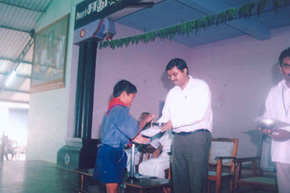 Mr. Krilosh Kumar IAS, distributing the prizes.